HVAC Company Serving West Ashley
HVAC Company Serving West Ashley​
Dealing with HVAC and plumbing issues on your own can be quite frustrating! Not to mention, it's time-consuming, expensive, and downright dangerous. When your necessary home comfort systems are letting you down, contact an HVAC company that only has your best interests in mind!
At LimRic, our goal is to make sure your home is the sanctuary you deserve. We provide the most effective and affordable plumbing and HVAC services in West Ashley, like we have been doing for the past 50 years! You can ask anyone; there's no other full-service plumbing or HVAC company quite like ours. See for yourself when you schedule your next service with us!
Get Affordable Air Conditioning Services with LimRic's Best HVAC Contractors
There's nothing more disappointing than coming home to find out your air conditioner isn't working. It may even seem like the end of the world, considering how hot summer days can get around here. The important thing to remember is that you don't need to panic! West Ashely's leading HVAC company is here to help with the best emergency air conditioning services available!
As soon as we get your call, one of our best HVAC contractors is deployed to your home. Our service trucks are fast, efficient, and armed with state-of-the-art tools and equipment. The bottom line is, we come prepared with everything we need to take care of your air conditioner repair service in just one visit!
If our HVAC service techs determine that you need an AC installation and replacement instead, you don't need to worry about the hassle of choosing or removing your current system. That's what we do best! One of our specialists will guide you through the entire process, from picking out the best AC system for your home to teaching you all you need to know about regular maintenance. And yes, we'll get rid of your old equipment too!
Contact LimRic, the only HVAC company committed to exceeding your expectations, for your next air conditioning service. Whatever that may be, we can handle it!
Brrr! Trying to Beat the Cold? Looks Like You Need Our Heating Services!
Uh oh! Heater not working? Of course it's the coldest day of the year! HVAC emergencies never happen at convenient times. Lucky for you, our furnace or heat pump services are available seven days a week! Just give one of our HVAC contractors a call today!
Heat Pump Repair Service: Does your heater make loud noises, emanate funky smells, create hot and cold spots, or just refuse to turn on? That's a sign that something is wrong! Let the LimRic HVAC service techs diagnose and repair this issue for you.
Heat Pump Replacement: Did you recently celebrate your heat pump's 15th birthday? In heat pump years, that's old! So much so that it may be time for a replacement sooner or later. Although it can be hard to part with your heater, our HVAC technicians will ensure the replacement and installation process is stress-free!
Heating Maintenance Services: If you take good care of your heater, it will take good care of you. That's our philosophy at LimRic! Make sure you're doing your part by scheduling regular maintenance services with us!
At LimRic, we're an HVAC company that is dedicated to your home comfort and safety! Don't brave the cold weather alone. Just let us take care of it!
A Happy Plumbing System Makes for a Happy Household
Some would argue that plumbing is the most important system of any home. After all, imagine all the things you can't do without functional plumbing — making a cup of coffee in the morning, washing dishes, doing a load of laundry over the weekend, taking a shower after a long workday, and so much more!
You depend on your plumbing system so much; no wonder you're a little out of sorts when it turns against you. As frustrating as it is, don't worry. Just pick up the phone and give LimRic a call. Our emergency plumbing services include:
Contact West Ashley's Leading Plumbing and HVAC Company Today!
If you find that your HVAC and plumbing systems aren't meeting your expectations, give our contractors a call! We offer affordable solutions for all HVAC and plumbing issues, so get in touch with one of our top technicians today.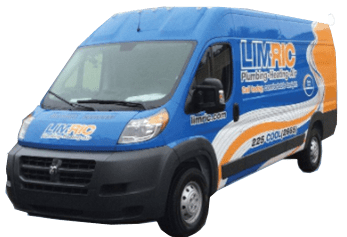 Our highly-trained and professional technicians are ready to help!