Water Heater Services in Charleston
Water Heater
---
For the most part, your water heater is out of sight and out of mind — that is, until it starts to malfunction or suddenly break down. Once you have problems or issues with your water heater, then you're likely to realize how essential it is to not only you and your family's comfort but your home as well. If your water heater has stopped making hot water, or the water has an odd smell when coming out of the pipe, it's likely a sign of a serious problem, and you may even need emergency repairs. However, the water heater service experts at LimRic are standing by to assist you, regardless of the issues you're experiencing. We offer a range of water heater services, from maintenance and repair to replacements and installation, all to ensure that you and your family can enjoy hot water when you need it.
Water Heater Repair
Regardless of if your water heater is rusty, leaking, not running at an adequately hot temperature, making odd noises, or experiencing any other issues, the team of professionals at LimRic can help. There can be a number of reasons why your water heater isn't functioning as it should be, which is why one of the first steps we take is to assess the system. Once we uncover the problem, we'll discuss your options with you so that you can make an informed decision. We understand that having hot water is essential to you and your family, which is why we offer prompt, affordable water heater repair services for our customers.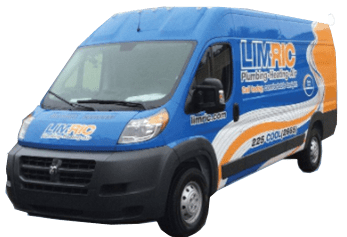 Our highly-trained and professional technicians are ready to help!
Water Heater Installation
No matter how well maintained your water heater is, it will eventually break down, and you will need to install a new unit. The valves, heating elements, and the lining of the water heater itself can begin to break down, causing leaks and possibly even damage to the area around the water heater. Our team of water heater installation experts can help you select a brand new unit that's perfect for you and your family's needs.
Water Heater Replacement
Sometimes, the cost of continual repairs to your old water heater can start to accumulate, and in these cases, it might make more sense to replace it with a new unit. At LimRic, our replacement technicians can inspect your unit and give you an honest assessment of its condition and offer you affordable solutions. By investing in a water heater replacement and upgrading your current water heater to a newer, more efficient model, you can save time, money, and conserve energy, as well as reduce your water bill and even increase your Charleston, SC, home's value.
Tankless Water Heaters
If you're tired of running out of hot water during your shower, then you might want to consider a tankless water heater. These systems are perfect for large families or households with significant hot water consumption. Tankless water heaters provide continuous hot water, but that's not their only benefit. Since they can be mounted on a wall, they are perfect for houses with a limited amount of space. Additionally, they can be safer than traditional units. Not only are they equipped with safety features to ensure the water doesn't become scalding hot, but there is less of a chance there will be rust in the water, since it does not need to sit in the tank.
Contact Us Today
For more information on any of our water heater services or any of our other services, like full-service plumbing, emergency plumbing, or sewer line services, reach out to our team to speak with one of our technicians. If you are in need of emergency water heater repair, please call us immediately.