Reliable HVAC Company Servicing Sullivan's Island For More Than 50 Years
Reliable HVAC Company Servicing Sullivan's Island For More Than 50 Years
Courteous, friendly contractors. Unbeatable prices. Around-the-clock availability. Half a century of experience serving the residents of Sullivan's Island.
These are just some of the many reasons why LimRic is still considered the top HVAC company in South Carolina's Lowcountry after more than 50 years. Whether homeowners need fast, affordable plumbing, heating, or air conditioning services, or help choosing a new appliance or even repiping their entire house, our HVAC contractors are up to the challenge — and we're available any time of day.
We make sure our work trucks are equipped with all of the latest tools and technology so that we can work quickly and efficiently to identify and fix your problem. Our contractors are knowledgeable about all makes and models of HVAC equipment, including top brands like Lennox, Carrier, and Trane. We also back up our work and our products with warranties, so that you get the ultimate satisfaction guarantee!
Experience the LimRic difference for yourself! Contact us today to schedule an appointment for plumbing, AC, or heat pump services anywhere on Sullivan's Island.
Full-Service HVAC Company Dedicated to Comfort and Convenience
If you're looking for a one-stop-shop for home comfort solutions, we're the company to call. If anything goes wrong with your HVAC or plumbing system, you need an experienced technician who can identify the source of the problem, rather than just slapping a temporary bandage on it and calling it a day. So, when you call us for help, you can expect a knowledgeable HVAC tech to arrive promptly and get right to work, using the top cutting-edge tools in the industry to restore your comfort and peace of mind.
LimRic provides all of the following HVAC services on Sullivan's Island:
When you have the best HVAC contractors in the business, right in your backyard, you never have to worry about a poor installation job or a halfhearted tune-up that's bound to cause you more trouble down the road. Doing the job right the first time saves you money in the long run! Our experts will make sure you get optimal efficiency out of your plumbing, cooling, and heating systems for years to come. Make us your preferred HVAC company, and you won't have to deal with sky-high energy bills or the pain of premature breakdowns.
Contact us for more information about our services or to schedule a visit with one of our expert HVAC techs today!
Exceptional HVAC Service — Even in an Emergency
When your air conditioner breaks down, or your sewer system backs up, you don't have any time to waste, waiting for assistance. An unexpected HVAC or plumbing emergency is uncomfortable and inconvenient, but it can also cause costly property damage if it's not addressed immediately.
Good thing LimRic is here to provide emergency air conditioning service and emergency plumbing repairs on Sullivan's Island! We always have experienced HVAC contractors standing by, and we can help area home and business owners with any kind of issue, seven days a week, weekends, holidays — you name it.
No matter what it says on the calendar or the clock, we'll provide the same fast, friendly, and professional service that our technicians are known for. We understand how an HVAC emergency interrupts your life and heightens your stress level, so we make sure to approach every appointment with a sense of urgency. There's no better team of HVAC techs to turn to in an emergency, so if you're having one, call us now!
Make Your HVAC Problems Vanish. Contact Our Company Today!
The Lowcountry's best HVAC and full-service plumbing contractors are ready to serve you. So, what are you waiting for? Call Today, Comfortable Tonight — with LimRic, it really is as easy as that!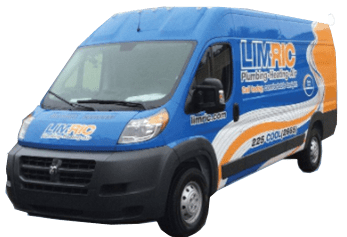 Our highly-trained and professional technicians are ready to help!