North Charleston HVAC & Plumbing Experts
HVAC And Plumbing Company Servicing Charleston And The Surrounding Areas​
When it comes to their HVAC and plumbing services, many homeowners think that they have to choose between quality and price. Not at LimRic! We offer the best of both worlds. In fact, we pride ourselves on being an HVAC and full-service plumbing company that Charleston residents can rely on. Your home comfort and safety are, and have always been, our top priority. That's why we offer same-day HVAC and plumbing services, as well as emergency repairs! Contact LimRic today, get comfortable tonight! That's our motto, and we live by it.
The Best Heating and Air Technicians
Is your heating or air conditioning system out of sorts? Leave the repairs to us! As Charleston's best HVAC contractors, LimRic techs have all of the necessary training and experience needed to bring your HVAC system back to life. We have serviced, repaired, and installed virtually every make and model of ACs and heaters over the years, so you can trust us to take care of your HVAC unit with no doubts or worries. You'll love our upfront pricing, rapid response times, and friendly team of technicians.
Learn more about each HVAC service we offer below:
Give our company a call now to schedule your HVAC service today! We'll be waiting!
Top Plumbing Contractors at Your Service
Your plumbing system plays an essential role in your home's comfort and safety. It's one of life's little luxuries that we often take for granted because we're so used to having clean running water and a fantastic disposal system. That is until a small hiccup in the plumbing system causes a major system break down! What then?
You get in touch with a LimRic plumbing contractor, of course! Our company isn't known only for exceptional HVAC services; we also offer the leading plumbing repairs in town. From leak detection to hot water heater services, our expert plumbers can handle anything that is thrown their way. There's nothing we haven't mastered with over 50 years of experience in the plumbing industry.
When you choose LimRic to take care of your plumbing needs, you don't only get superior service and quality workmanship — those are a given. No, you get much, much more!
Affordable Pricing
Licensed Plumbers
BBB Accredited Business
State-of-the-art Plumbing Equipment
Lennox, Carrier, Daikin, Trane, American Standard Certified Technicians
To make a sweet deal even sweeter, LimRic also offers emergency plumbing services to all Charleston homeowners. Whether your toilet starts running, your water heater springs a leak, or you need an urgent sewer line service, you have our guarantee that we'll be there for you, seven days a week. Just call our emergency hotline to have one of our top plumbers dispatched to your home right away!
Contact Charleston's Leading HVAC Company Today!
Well, what are you waiting for? Your heating and air conditioning systems won't fix themselves. Neither will your plumbing! Why not leave these complicated repairs to an HVAC and plumbing company that you can trust? Contact LimRic today to get in touch with one of the area's top HVAC and plumbing experts.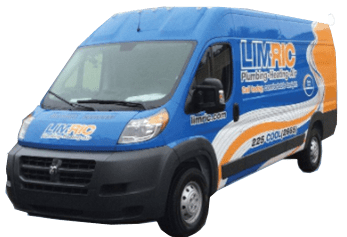 Our highly-trained and professional technicians are ready to help!