HVAC Company Serving Summerville
HVAC Company Serving Summerville​
LimRic is a full-service plumbing and HVAC company that has been serving and satisfying the residents of Summerville for over 50 years! Our only goal is to keep local friends and neighbors safe and comfortable in their own homes for 50 more. With an unmatched commitment to quality and customer service, we prove that we're the best choice for HVAC and plumbing services every day! Learn more about our services below.
Air Conditioning Services That Will Keep You Cool Throughout the Summer
There's no denying that summer can be tough to handle around these parts without a powerful AC. After all, we are in Summerville! If your air conditioner isn't providing you with some much-needed relief from the summer heat, then you know who to call for expert air conditioning services — the HVAC pros at LimRic!
Our team of technicians can handle all of your cooling needs. Are you looking to upgrade with a new AC installation & replacement? You'll find that we have the best air conditioning system in stock. Choose your preferred AC type and brand, and let our HVAC contractors take care of the rest. We'll make sure your installation is flawless and even take your old unit with us when we leave.
Need a simple repair service for your air conditioning system? We're happy to help! With over 50 years of experience in the HVAC industry, our service contractors have seen it all. We know exactly what it takes to fix all different types of AC malfunctions. And we can do it swiftly, so that you're not stuck without a functional AC for a moment longer.
To schedule an emergency air conditioning service or to learn more about our HVAC company, contact us now!
Keep the Winter Chill at Bay with LimRic's Heating Services
Brrr! When the temperatures start dropping, you know it's time to call the HVAC techs at LimRic. We've got your back with the best heating services in all of Summerville. No matter what you need, one call to us is all it takes to restore heat and comfort to your home.
Heat Pump Repair Service: When your trusted heater leaves you shivering during the cold winter nights, we'll be there to fix it. Our emergency HVAC contractors are available seven days a week, so don't hesitate to call us for any repairs you may need.
Heat Pump Replacement: When it comes time for an upgrade, you need to choose a heating system that fits your needs and your budget. At LimRic, we're more than happy to give you the rundown on our top heaters and guide you through the installation process.
Heating Maintenance Services: Having the best heating system installed in your home doesn't mean your work is done. You also need to have the best maintenance services for it! Without routine care, your heat pump or furnace will not perform at maximum efficiency and may break down more often than not.
Ready to schedule your furnace or heat pump services? Give our HVAC company a call at 843-305-3192
Make Sure Your Plumbing Can Handle Anything!
Nothing in your home works harder than your plumbing system. Unfortunately, even our most reliable fixtures and appliances have bad days once in a while. If your plumbing system's performance isn't up to par with your expectations, give our emergency plumbing team a call!
Plumbing Installation and Replacement
Leak Detection and Repair
Drain Cleanings
And so much more!
Summerville's Best HVAC and Plumbing Company is Here for You!
You don't have to scour the internet looking for a plumbing or HVAC company that has your best interests in mind. We're right here — happy and ready to serve! Just give us a call today to schedule a service.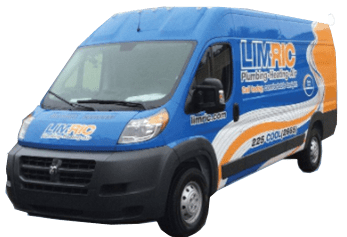 Our highly-trained and professional technicians are ready to help!