Reliable HVAC Company Servicing Seabrook Island
Reliable HVAC Company Servicing Seabrook Island​
Keeping your home comfortable shouldn't cause you a headache. Getting a clean supply of water from your pipes and fixtures shouldn't be a source of stress. You should be able to count on your sewer lines and drains to remove your household waste, without making a mess. However, if you've owned a home for any length of time, you know that plumbing and HVAC issues are bound to happen every now and then. When they do, it's comforting to know that you can turn to a local HVAC company with more than 50 years of experience to find you the ideal solution!
LimRic is here to help residents of Seabrook Island get the plumbing, heating, or air conditioning services they need, whenever they need them. As a full-service plumbing and HVAC company, we are proud to offer all of the following benefits to home and business owners throughout the region.
Licensed HVAC technicians
Prompt, courteous service
Available for emergencies, seven days a week
Upfront pricing
Planned maintenance agreements
Warranties on HVAC products and services
100% satisfaction guaranteed
Whether you need your drains professionally cleaned, your water heater inspected, or heat pump services to keep you cozy on a chilly night, the team at LimRic is up to the task. Keep browsing through our website for more details about our exceptional HVAC services, and contact our company to schedule an appointment with Seabrook Island's best contractors.
Full-Service HVAC Company Available Seven Days a Week
We've been keeping the South Carolina Lowcountry comfortable for more than five decades, and although the world has changed a lot in that time, we've never wavered from our core values. Customer satisfaction was our top priority back then, and it still is today!
Our courteous HVAC technicians arrive promptly and work quickly, utilizing all of the latest high-tech equipment, but they still take the time to listen closely and communicate with customers. Our attention to detail is what sets us apart from our competition!
We strive to live by our motto of "Call Today, Comfortable Tonight" when providing Seabrook Island with any of the following services:
In addition to our attentive same-day service, we also offer our customers a Quick Comfort guarantee. That means, if for any reason our techs can't find a way to repair your HVAC equipment during their first visit, LimRic will furnish you with a temporary replacement to keep you comfortable until we can complete the job. Contact us anytime to learn more!
Schedule Your Appointment Today
When issues arise with your home's plumbing, air conditioning, or heating system and you suddenly can't take a shower, run your garbage disposal — or stop sweating — that sounds like an emergency to us! HVAC problems are never convenient, and having a company on call, seven days a week, to rush to your aid could be the difference between a minor hiccup in your day and a huge, costly mess.
Good thing LimRic's plumbing and HVAC contractors are always here to help! We keep our work trucks fully stocked and stationed throughout Seabrook Island so we can spring into action at a moment's notice.
Whether you need emergency air conditioning service in the middle of the night or emergency plumbing service during a holiday weekend, simply give us a call and put your worries to rest. The best HVAC contractors in the business will be there in a hurry, providing the exceptional service that has kept LimRic on top of the home comfort industry for 50-plus years and counting.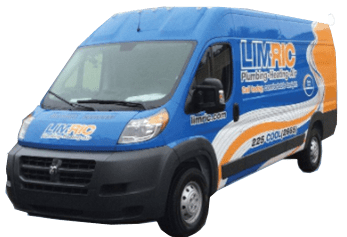 Our highly-trained and professional technicians are ready to help!