AC Installation & Replacement in Charleston
AC Installation & Replacement
---
For you and your family, indoor comfort is essential. As such, it's crucial that you partner with professionals that you can rely on for AC installation and replacement. Our team has proudly serviced homeowners throughout Charleston and the surrounding communities for over 50 years — making LimRic a premier air conditioning installation and replacement company in the area. Our local installers are happy to speak with you about available cooling options, help you select the ideal AC system for your home, as well as quickly and expertly install or replace your air conditioning system.
When it comes to ensuring you and your family's indoor comfort, don't just turn to anyone to get the job done — get in touch with the best! Contact LimRic for more information on our AC installation and replacement services.
Air Conditioning Installation
Our company offers air conditioning installation services that take into consideration the size of your home, your budget, and your unique cooling needs to determine the perfect solution for you and your family. Whether you're looking for a dependable unit or a ductless mini-split system, our technicians can make informed decisions regarding which systems and models achieve your goals. Our new air conditioning installation services don't just help cool you off when you need it most; they help you reduce costs, increase energy efficiency, and much more!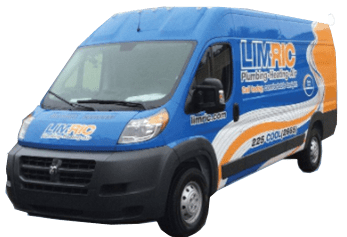 Our highly-trained and professional technicians are ready to help!
AC System Replacement
Sometimes, when air conditioners break down, it just doesn't make sense to conduct repairs, as they can be more expensive than the cost of a new unit or the system may be beyond them. In such cases, it's time to look into an air conditioning unit or system replacement.
Signs It's Time for an AC System Replacement
While routine maintenance and care can significantly extend the lifespan and efficiency of your home's air conditioning, eventually, all air conditioners need to be replaced. There are a few ways you can tell if it's time.
Your air conditioner is more than ten years old.
Your system requires frequent repairs to operate
Your AC no longer keeps your home cool when you need it
You aren't happy with your current system's energy-efficiency
If any of the above applies to you, it's time to consider replacing your air conditioning unit. Rest assured that modern, energy-efficient options are designed to last for more than a decade, cutting down on utility costs in the process and reducing the likelihood of future breakdowns and expensive repairs that you might otherwise be risking relying on an outdated system.
Contact Our AC Installation & Replacement Company Today!
When it comes to your comfort, you need to turn to local AC installers that you can trust will get the job done right the first time and have your cooling needs in mind — and when you partner with LimRic, that's just what you'll get! But our services don't stop at installing a new AC system for you. We offer air conditioning repair services and emergency air conditioning services to keep your system going when you need it the most. For more information about all of our air conditioning services, including installation and replacement throughout Charleston and beyond, contact our team now!