AC Installation and Replacement in Charleston
Experience Cool Comfort with Our Charleston AC Installation & Replacement Services
---
The quality of your indoor environment is essential to you and your family. For AC installation and replacement, hiring professionals you can trust is important. As a premier air conditioning installation and replacement company in Charleston and the surrounding communities, LimRic has proudly served homeowners for over 50 years. You can speak with one of our local installers about your cooling options, select the right air conditioner for your home, and have your air conditioner installed quickly and expertly.
If you want to ensure your family's indoor comfort, don't just call anyone – call LimRic.
Air Conditioning Installation in Charleston
We provide air conditioning installation services that consider your home's size, your budget, and your unique cooling needs. Whether you're looking for a ductless mini-split system or a dependable unit, our technicians can assist you in making informed decisions. Besides helping you cool off when needed, our air conditioning installation services can reduce costs and improve energy efficiency.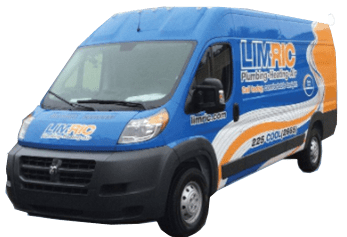 Our highly-trained and professional technicians are ready to help!
Timing is Everything: Get Your Air Conditioner Installed Right
If you plan to install an air conditioner in your home during the spring or fall, it is typically a good idea to do so when temperatures are moderate. As the AC unit works harder to cool your home during the summer, when temperatures are high, you may experience higher energy bills. A unit installed during the winter may work harder to cope with the cold weather and require more energy.
No matter when you choose an installation service, LimRic is here to help.
Seamless Charleston AC Replacement
Sometimes, it makes no sense to repair air conditioners, either because repairs can be more expensive than purchasing a new one or the system may be beyond their abilities. It's time to replace the air conditioning unit or system when this happens.
Is Your AC on the Fritz? Signs It's Time for a New One
Despite routine maintenance and care, eventually, all air conditioners need to be replaced. You can tell if it's time by a few signs, such as:
Your air conditioner is more than ten years old.
Your system requires frequent repairs to operate.
Your AC no longer keeps your home cool when you need it.
You aren't happy with your current system's energy efficiency.
Consider replacing your air conditioner if any of the above apply to you. By choosing modern, energy-efficient options, you'll reduce your utility costs and the chance of future breakdowns and expensive repairs that you might otherwise be risking with outdated systems.
Learn more about our AC repair and maintenance services to keep your system in tip-top shape before replacing it.
Reach Out Today! Your Trusted Charleston AC Installation & Replacement Company is Here to Help
LimRic is the HVAC company you can trust to get the job done right the first time and keep your cooling needs in mind regarding your comfort. Our services continue beyond installing a new air conditioner. We offer emergency air conditioning services to keep your system running when you need it most.
Contact us to learn more about our air conditioning services, including installation and replacement throughout Charleston and the surrounding areas.