HVAC And Plumbing Company Servicing Mount Pleasant And The Surrounding Areas
HVAC And Plumbing Company Servicing Mount Pleasant And The Surrounding Areas​
LimRic is a plumbing contractor and HVAC company that offers high-quality services to clients in Mount Pleasant and surrounding areas. As a dependable HVAC contractor in the area, trust that our certified technicians and plumbers are always available to ensure you're comfortable and safe in your home. We're equipped with the right training, equipment and experience to resolve any issues with your plumbing or heating and cooling.
Homeowners and businesses in Mount Pleasant trust us for thorough inspections, repairs and installations. We adhere to codes and prioritize your safety most of all. Don't hesitate to get in touch if you need help with your bathroom or kitchen plumbing, and heating or cooling. We're available around the clock to cater to those requiring immediate HVAC or plumbing service.
Browse through our website to learn about all the HVAC services we offer, including:
Air Conditioning Repair Services
When the temperature starts rising, you'd want to ensure your cooling system is working efficiently. An inefficient system doesn't just consume more energy, it also works harder to keep you comfortable. Eventually, it might lead to your AC suddenly malfunctioning in the middle of summer. If you need HVAC service today, you can count on LimRic to alleviate the problem quickly.
We have certified technicians who can thoroughly inspect your air conditioning system and provide you with an accurate diagnosis along with the recommended solutions. You can trust our experienced HVAC team with all types of air conditioning systems including split-type ACs or central air conditioning systems.
AC Installation & Replacement
Air conditioners can last 15 to 20 years. If your unit is more than 15 years old and is no longer efficient or you keep having issues with the unit, we suggest getting an expert HVAC contractor to analyze the problem today. Our technicians can thoroughly inspect the unit and determine if it will be more cost-effective to get a replacement. Sometimes, you can save more money in the long run when buying an energy-efficient unit.
For AC installation, hire professionals to keep your warranty and to have peace of mind. Professional installers are experienced with all types of air conditioners, eliminating problems associated with incorrect installation. Our technicians are familiar with most brands and have years of experience installing air conditioners. If you need replacement services, our team will carefully remove the old unit and correctly install the new cooling system.
Emergency Air Conditioning Service
Do you need emergency services from an "HVAC company near me"? Don't ignore strange noises or leaks, for they can lead to a major repair down the road. You can maximize the service life of your cooling system with professional AC tune-up at least once a year.
If you need immediate assistance, the experts at LimRic are here to help. Our technicians are available around the clock. Call us any time of the day and we will quickly dispatch a professional to your location.
Heat Pump Repair Service
Are you searching for an "HVAC contractor near me"? LimRic is here to help. When you're heat pump runs constantly or is not running at all, check the thermostat first and then the filters. If it's not heating properly, the outdoor unit might be blocked or you just need to replace the dirty filters. Call us if the issue still persists and we will inspect your heat pump and quickly resolve the problem.
Heat Pump Replacement
Do you keep calling a technician for a heat pump repair? Or has your utility bill been unusually higher? Your heat pump may no longer be that efficient and it might be time to get a replacement. Our technicians provide installation services and can work with most brands. We also help homeowners make informed decisions on how to choose the right heat pump for their homes.
Heating Maintenance Services
The last thing homeowners want in the middle of a freezing winter is a malfunctioning heat pump. You can prevent this from happening and avoid an even more costly repair by getting a tune-up at least a month before the winter season begins. Call us if you need professional tune-up services and our expert HVAC team will make sure your heat pump works efficiently.
Do you need professional service today? Call us today for an appointment.
LimRic has served the Lowcountry for more than 50 years, offering not just superior workmanship and fast, friendly service, but also:
Affordable Prices
Certified Technicians
High-Tech Professional Plumbing Equipment
BBB Accredited Business
Experience With Major Brands Like Lennox, Carrier, Daikin, Trane, and American Standard
Available for emergency plumbing services
Contact Mount Pleasant's Leading HVAC Company Today!
If you would like more information about our services, want to schedule an appointment, or need to discuss the heating, air conditioning, or plumbing problem you're experiencing with an expert, the Lowcountry's leading HVAC and plumbing company is a phone call away — and ready to serve you!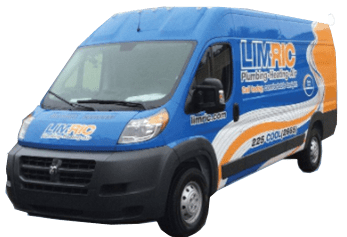 Our highly-trained and professional technicians are ready to help!