HVAC Company Serving Yonge's Island
HVAC Company Serving Yonge's Island​
You can't trust just any company to provide the best plumbing and HVAC repairs. That's why residents of Yonge's Island have been turning to LimRic for the past 50 years! Our commitment to quality, exceptional customer service, and unmatched affordability are what make us the best in the town.
Our technicians are well-trained, experienced, and certified to handle all your HVAC and plumbing issues. No matter what you need us to handle, we perform each service with a smile! You won't find a more efficient and respectful team elsewhere!
Not all plumbing and HVAC companies are created equal. Choose LimRic for the all-around best services. Contact us today!
Looking for the Leading Air Conditioning Services? You Can Count on Our Expert HVAC Technicians!
When your air conditioning system leaves you stranded on the hottest day of the year, you may find yourself in a sticky situation. You know that you need a quick air conditioning repair service, but who should you trust with such an important task? No one other than the leading HVAC company in all of Yonge's Island, of course!
At LimRic, we are 100% dedicated to your home health and comfort, which is why our HVAC service techs know your air conditioning system inside out. Whether your AC is leaking, blowing out warm air, making weird noises, or simply not turning on, our best contractors can quickly diagnose the problem and figure out the correct solution. When you trust us to take care of your air conditioning service, you don't have to suffer through a hot day or night a second longer than you need to!
Not only do we provide the leading repair services, but we also offer first-rate AC installation and replacement. When you're ready to upgrade a new, efficient air conditioner, just let one of our HVAC techs know and we'll help you choose and install the perfect system. Plus, we're more than happy to get rid of your old unit as well.
There's no HVAC company better suited to take care of your AC needs. Contact us today for emergency air conditioning services near you.
Yonge's Island Best HVAC Contractors Available for All Heating Services!
Is your heater on the fritz? You don't have to shiver through another cold night! Our furnace and heat pump services are available seven days a week, to all Yonge's Island residents. Just give our HVAC company a call today, and be comfortable tonight. That's our motto, and we stick to it!
Heat Pump Repair Service: Coming home to a heater that is obnoxiously loud, inefficient, and a money-guzzler makes you not want to come home at all. Instead of fighting with your heater, why not just repair it? Our HVAC repair services are effective, affordable, and convenient. They're everything you're looking for and more.
Heat Pump Replacement: You deserve better than a heater that struggles to keep you and your family warm. Why not restore comfort to your home today? When you contact LimRic's HVAC contractors, we can help you choose a new heating system that is powerful enough to keep you warm, reliable enough to never leave your guessing, and efficient enough to help you save big. And yes, we'll install it too!
Heating Maintenance Services: The first rule of heating maintenance is that you never skip heating maintenance. Seriously! These services may be quick and fairly inexpensive, but they're incredibly important in ensuring your heater lasts as long as it's supposed to. Schedule your next service with one of our HVAC specialists today.
We Know What it Takes to Keep Your Plumbing System Healthy
Tackling plumbing problems is more than just repairing the issue at hand. Anyone can grab a wrench and fix a leak. What our professional plumbers offer you is full-service plumbing. Not only do we provide an effective solution to your problem, but we think two steps ahead and take the necessary preventative measures to ensure the problem doesn't reappear in the future! Take a look at the services we provide:
Contact the Leading Plumbing and HVAC Company in Yonge's Island!
When you're looking for a plumbing and HVAC company that puts your needs first, you don't have to look any further than LimRic. Our services come with a 100% Satisfaction Guarantee. If you're not happy, we're not happy! It's that simple. Contact us today to schedule a service with one of our plumbing or HVAC contractors.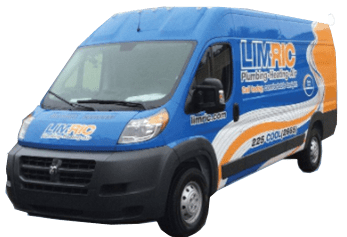 Our highly-trained and professional technicians are ready to help!