Community Engagement & Involvement
"At LimRic, we empower our team and community with what we like to call LimRic Pride. We involve all of our employees in volunteering to inspire them to be future stewards of the community, while serving the needs of others."

David Miles | Owner, LimRic Plumbing Heating & Air
LimRic Pride
We realize that being a business in the community is more than just making money. It's about actively participating in the neighborhoods we serve by promoting engagement and volunteerism.
LimRic hopes to contribute to the ongoing growth and development of charitable organizations that help all community members attain their goals and aspirations through our continued stewardship and steadfast commitment to the local community. With company-wide involvement in events such as the Charleston Basket Brigade, Christmas Commandos, and Second Chance Bikes, our team hopes to inspire others to give back to their community and provide Charleston residents with help during times of need.
LimRic also does its best to share our expertise in moments when others in our community require assistance. By providing HVAC services to individuals and organizations at a reduced cost or for free, it is our hope that our actions show true dedication and appreciation to the very neighbors that helped LimRic become what it is today.
From all of us, we want to take this opportunity to thank you for letting LimRic be a part of your lives. Without our customers and the community, we would not be able to have the success we enjoy.
Supporting the local community and charitable causes is a part of our identity. As one of our guiding principles, "LimRic Pride" inspires us to give back to the city we love and call home.

The LimRic Team
Give Back Grant
Beyond the commitment we make to our customers, we're committed to serving the community and assisting those in need. That's why in 2016, LimRic Plumbing, Heating and Air initiated the Give Back Grant Program, a monthly campaign that awards 501(c)(3) non-profit organizations with $500 grants to further serve their mission. From 2016 to 2019, we've provided over 80 local charities with $500 grants totaling $41,500! Through our monetary support, we've provided equipment to local sports teams, helped cancer survivors in their recoveries, provided diapers to in-need families, invested in libraries, supported classroom mentorship and gardening programs, given back to veterans, helped adults and children with special needs, funded animal shelters and so much more.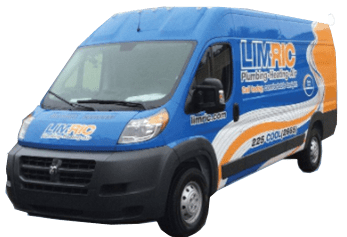 Our highly-trained and professional technicians are ready to help!
Volunteering & Engagement
Supporting the local community goes beyond writing a check. Volunteering with local causes and events is something we take pride in. Our staff has supported organizations like the Ronald McDonald House by pulling a plane for charity, Charleston Basket Brigade while boxing up Thanksgiving Day meals and Christmas Commandos by wrapping Christmas gifts for children who have lost parents. We're always looking for ways to lend a helping hand for a great cause!

Using Our Talents for Good
Our specialty is HVAC and plumbing, that's what we're good at. When special opportunities come across our desk, we've been able to pull resources together and work with parts manufacturers to provide services to individuals and organizations in need, either free of charge or at a discounted rate. We've replaced a sewer main collapse at the Grace House, installed air conditioning equipment for a disabled veterans with the help of Purple Heart Homes, and have helped elderly individuals with their AC and plumbing needs. We are committed to ensuring our neighbors' comfort!

Saying Thank You
We wouldn't be the Lowcountry's most trusted HVAC and plumbing company without the incredible support of our customers. Our raving fans share their LimRic Pride through service reviews, word-of-mouth recommendations, and always engage with us on Facebook and Instagram to see what we're up to! We're extremely grateful and saying thank you is important to us, whether that's through a "#1 Raving Fan" plaque or a ticket giveaway through social media. We can't say it enough—thank you!
Looking For Help?
If you're interested in submitting a nomination for our monthly Give Back Grant program, please follow our Facebook page or message us directly to learn more. If you have a unique circumstance for which you're seeking some help or are interested in having our staff volunteer at your event, please feel free to give us a call at (843) 256-6469. LimRic Pride is what keeps us moving each day, so we can't wait to hear from you!
LimRic Takes Action on World Bike Day
On June 3, 2021, LimRic proudly participated in World Bike Day by helping with the assembly and repair of bikes for Charleston's charity, Second Chance Bikes. The labor and accompanying monetary donation were intended to support the efforts of Second Chance Bikes in their mission to provide bicycles to children and adults.
Our owner, David Miles, hopes that this contribution, combined with Charleston's initiatives for a bike-friendly transportation environment, will enable those without access to other forms of transport to move freely throughout the community for schooling and work purposes.
The participation in World Bike Day is a continuation of LimRic's ongoing commitment to providing volunteers and resources for the betterment of all our neighbors. We hope, through these small contributions, to build a brighter tomorrow for the residents of Charleston.
Thank you for trusting LimRic with your home service needs!
$500 OFF
Sewer or Water Whole Home Replacement
Expires:
Join LimRic's Comfort Club
It's more than service... It's about COMFORT. Breakdowns are inevitable. Get protection today!
At LimRic, Our People Make the Difference.
Join Our Team, And Discover why LimRic was voted one of the "Best Places to Work 2022"!