Reliable HVAC Company Servicing Daniel Island & the Surrounding Region
Daniel Island HVAC & Plumbing Services
Most people don't give their HVAC and plumbing systems much thought. But when they stop working, you can't help but pay attention. If you notice an issue with your HVAC or plumbing, now is the time to contact an expert. Waiting will only allow the problem to get worse.
Calling an HVAC contractor means you will have someone you can rely on for any heating, cooling or plumbing issues. Learn more about our services and how our HVAC and plumbing company can help you.
View our HVAC services below:
As a full-service plumbing and HVAC company, we have the means to provide our expert contractors with cutting-edge tools and equipment to use during each service. This cuts down on the time spent diagnosing the problem and helps our team discover a faster, more personalized solution for you. You'll be hard-pressed to find a more efficient team on all of Daniel Island.
Air Conditioning Services
Did you know you can avoid air conditioning failure or issues by scheduling regular HVAC service and maintenance? Small problems like dirt buildup, blockages and corrosion can become more serious if you don't invest in regular tune-ups and repairs. It will cause issues with how your AC performs and may shorten its lifespan.
If you have noticed your AC is performing well now, it doesn't mean it's time to sit back and relax. Instead, schedule routine maintenance to keep everything running. If you notice an issue, we can help.
AC Installation & Replacement
The summer months can be hot. Not only do they take a toll on you, but your HVAC system, too.
During the hotter months of the year, you rely on your air conditioner to keep you cool and provide a haven from the heat and humidity outside.
If your HVAC system is not up to the challenge, you may dread this time of year. Don't worry, we can help. Hiring an HVAC company means you can have your current system inspected and replaced if needed.
We can install a modern system and ensure it's installed properly. By doing this, you can stay cool and reduce cooling costs.
Emergency Air Conditioning Service
Air conditioning issues tend to happen at the worst possible time. Don't worry. We are available when you need us. Our team offers emergency air conditioning service at night, on weekends and even on holidays. You can count on our experienced team to provide the service you need when you need it.
Air Conditioning Repair Services
Have you noticed your air conditioner is making strange sounds or not producing the level of cooled air it once did? If so, it may be time to call for AC repair services.
The first step is for a technician to come to your home to evaluate and determine the problem. Once we know the issue, we will review what repair is needed and the cost of the service. We are transparent when it comes to prices and job timelines to ensure you know what to expect and that there will not be any surprises.
Heat Pump Services
Like your air conditioner, your heat pump requires regular service and maintenance to perform optimally. Investing in professional maintenance can increase the energy efficiency of your unit and ensure it continues to operate at optimal levels.
Heat Pump Repair Service
At some point, your heat pump will need repairs. If the air is not flowing like it used to or if there are other issues, you can call our HVAC company to provide repairs. We will evaluate the problem and provide you with a repair plan and cost.
Heat Pump Replacement
Even a properly repaired and serviced heat pump will not work forever. When your heat pump is on its last legs, you should invest in a replacement. Usually, you will know it's time for this based on the unit's age (over 10 years old) or because the cost of repairing it exceeds what a new unit would cost.
When it's time to replace your heat pump, we are here to help. We offer the latest options to ensure you get the comfort you want, need and deserve.
Heating Maintenance Services
Your heating system needs regular maintenance to continue operating efficiently. Be sure to schedule this maintenance before the heating season to ensure the system can keep up with the cold weather that will be moving in.
As you can see, we offer the HVAC repair, maintenance and replacement services you need. Our team is also composed of quality and experienced plumbing contractors who can help with issues related to your plumbing system. Call us to schedule an appointment to have your system or unit repaired or serviced. We are here to help and it all starts with a call to schedule an appointment.
Contact the Best HVAC and Plumbing Company on Daniel Island
Your HVAC and plumbing system only deserve the best! Contact the contractors that will only provide the best services by calling LimRic today!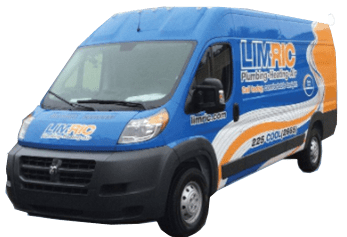 Our highly-trained and professional technicians are ready to help!