HVAC and Plumbing Company Servicing Daniel Island and the Surrounding Areas
There's nothing quite as relaxing as coming home to a warm house on a cold winter's night. Or washing the stress of a long day away with a hot shower. Or having clean running water to make a pot of coffee in the morning before work. These are the everyday comforts made possible by our HVAC and plumbing systems until disaster strikes, and your system's performance is compromised.
If your AC, heating, or plumbing aren't perfectly in sync with your family's needs, don't panic! The LimRic team is here to help!
Our company has been servicing Daniel Island and the surrounding communities for over 50 years, providing locals with first-rate HVAC and plumbing services. There's nothing our licensed contractors can't handle — from heat pump replacements to sewer line services, you can rest assured that your home is under the best care with a LimRic tech. Contact Daniel Island's leading plumbing and HVAC company as soon as possible to schedule your same-day appointment!
Full-Service Plumbing and HVAC Company Dedicated to Your Home Comfort
Why do so many people turn to LimRic for their home safety and comfort? It's because our company has proved itself time and again that we're dedicated to our customers' satisfaction! Since our company started, LimRic has been focused on providing high-quality plumbing and HVAC services to every member of the local community. Whether you need a hot water heater service or an AC leak repair, you'll find that we do it all! Not just that, but our technicians perform each service with a smile! There's nothing better than knowing you've hired a qualified and committed team.
View our HVAC services below:
As a full-service plumbing and HVAC company, we have the means to provide our expert contractors with cutting-edge tools and equipment to use during each service. This cuts down on the time spent diagnosing the problem and helps our team discover a faster, more personalized solution for you. You'll be hard-pressed to find a more efficient team on all of Daniel Island.
Why Choose LimRic for Your Plumbing and HVAC Services?
LimRic is a BBB accredited business, which means you only get the best services with us! Our HVAC technicians and plumbing contractors are all expertly trained and fully licensed to perform maintenance, repairs, replacements, and installations. When we come to your house, you can expect only the best attitude and services from us! We'll wear our company-designated protective gear throughout the whole service and make sure the working area is spotless before we leave.
On top of being a courteous team that cares about your satisfaction, we also offer rapid response times, affordable prices, and emergency plumbing and HVAC services. With LimRic, you'll also have access to the leading HVAC tech on the market. Our company is certified to service and sell products from American Standard, Lennox, Trane, Daikin, and many more!
Contact the Best HVAC and Plumbing Company on Daniel Island
Your HVAC and plumbing system only deserve the best! Contact the contractors that will only provide the best services by calling LimRic today!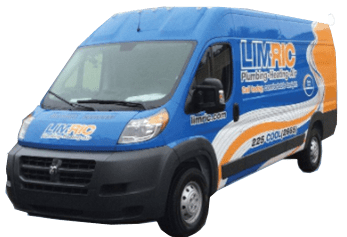 Our highly-trained and professional technicians are ready to help!
$500 OFF
Sewer or Water Whole Home Replacement
Expires: November 30, 2022
Join LimRic's Comfort Club
It's more than service... It's about COMFORT. Breakdowns are inevitable. Get protection today!