Reliable HVAC Company Servicing Edisto Island & the Surrounding Region
Reliable HVAC Company Servicing Edisto Island & the Surrounding Region
Heating and cooling your home shouldn't cause a headache. Your water lines and plumbing fixtures should deliver water wherever and whenever you need it. Unfortunately, as homeowners know, we don't live in a perfect world. HVAC problems are bound to pop up from time to time, and when they do, it's comforting to know that you have a local company with more than five decades of experience that you can turn to for an effective solution.
When residents of Edisto Island and the surrounding communities need a professional to provide plumbing, heating, or air conditioning services, LimRic is on the case! We are the region's leading full-service plumbing and HVAC company, and we're proud to offer customers all of the following advantages:
Licensed and Certified HVAC Technicians
Same-Day Service — "Call Today, Comfortable Tonight!"
Prompt Service Throughout a Wide Geographic Area
Upfront Pricing — What You See in Your Estimate is What You Get!
Warranties on All HVAC Products and Services
Planned Maintenance Agreements Available
Your Satisfaction is Guaranteed!
If you need help diagnosing strange sounds from your air conditioner, replacing your water heater, or handling any type of heat pump services, reach out immediately to the team at LimRic. We'll do whatever it takes to restore your comfort and peace of mind! Keep browsing our website for more information about the variety of HVAC services our company offers, and call us today to schedule a visit with some of the best contractors in the business.
Full-Service HVAC Company You Can Count On
Here at LimRic, we have a passion for helping people, and we're honored to have served this community for more than 50 years. The key to our longevity? Our unwavering commitment to customer satisfaction.
Our certified technicians in Edisto Island arrive on time and prepared for any job. Our work trucks are filled with cutting-edge professional equipment, enabling us to both diagnose and fix a host of plumbing and HVAC problems. Call on us for help with any of the following services, and expect a job well done!
In the event that our techs can't fix your HVAC equipment on our first visit, customers can take advantage of our Quick Comfort guarantee: We'll actually provide you with a temporary replacement while we work on the repairs.
Have questions about our services or policies? Do you wish to speak to a representative about your specific home comfort needs? We're here for you! Help is a quick phone call away.
Quality HVAC Service When You Need it the Most
When you encounter issues with your water supply, sewer system, heat, or air conditioning, it can really throw your life off track. You depend on your home's essential systems to bathe, do laundry, cook, and many other important daily tasks. If anything goes wrong and you need emergency air conditioning or emergency plumbing service to get back on schedule, LimRic is standing by to help you out.
We know that HVAC problems don't always happen during regular business hours. That's why our company keeps contractors on call, seven days a week. The best HVAC contractors in Edisto Island and the surrounding region can be on your doorstep at night, on a weekend, on a holiday, or whenever you need them.
No matter what kind of service we provide, or when we provide it, our top priority remains your satisfaction. Don't suffer for another second with subpar home comfort. Give LimRic a call to schedule a visit today!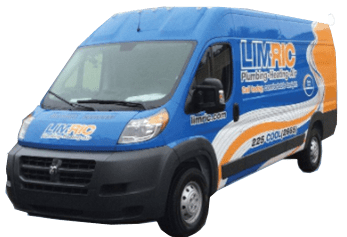 Our highly-trained and professional technicians are ready to help!