Reliable HVAC Company Servicing Hollywood For More Than 50 Years
Reliable HVAC Company Servicing Hollywood For More Than 50 Years​
If you're looking for the best HVAC contractors to handle your latest installation, repair, or maintenance challenge, why not go with a company that's stood the test of time? LimRic has been the Lowcountry's leading source for plumbing, heating, and air conditioning services for a half-century, and we're still going strong!
Residents of Hollywood and the surrounding region continually turn to us as their go-to full-service plumbing and HVAC company because:
Our certified technicians have experience with all makes and models of HVAC equipment.
We offer same-day service throughout a wide geographic area.
We provide warranties on all of our HVAC services and products.
We give you your price up front and don't add any additional fees or surcharges to your final bill.
Our company's planned maintenance agreements save you money and extend the lifespan of your HVAC system.
We guarantee your satisfaction!
We turn HVAC problems into solutions that last, and we do it quickly so that you can get back to living your life. Read more about everything our contractors have to offer here on our website, and contact us anytime to schedule service in Hollywood or any of the surrounding communities.
Full-Service HVAC Company With Techs on Call Seven Days a Week
Have you ever awakened to a hot house in the middle of a summer night, or found a flood in the utility room because your water heater burst? Unfortunately, these types of HVAC disasters do happen. Although it's never convenient or fun to experience a plumbing emergency, or need heat pump services in the wee hours of a chilly morning, we have some good news:
The best contractors in the HVAC business are ready to help solve your problem at a moment's notice!
Our company keeps techs on call seven days a week, so we can meet the needs of our customers in Hollywood or any nearby community. Don't hesitate to give us a call if you need any of the following services:
Our promise to customers has always been, "Call Today, Comfortable Tonight!" and we take that pledge very seriously. You can count on us to arrive on time, as scheduled, for service calls and work quickly and efficiently to solve your problem.
We even go a step further by offering a "Quick Comfort" Guarantee. If you call us for emergency air conditioning service and our technicians can't immediately fix your HVAC equipment, we'll provide a replacement to keep you comfortable in the meantime!
Schedule Your Appointment Today
Clogged drains, broken down AC units, and malfunctioning water heaters can be a stressful aspect of home or business ownership. However, with the team at LimRic here to help, residents of Hollywood never have to suffer for long — or pay too much for an effective solution. Find out what has made us the most trusted residential and commercial HVAC company in the Lowcountry for a half-century and counting.
Give us a call today to schedule service!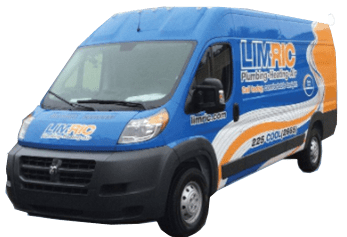 Our highly-trained and professional technicians are ready to help!