HVAC Company Servicing Meggett
HVAC Company Servicing Meggett​
Having problems with your heating, cooling, or plumbing systems? Then you need the best HVAC contractors serving the Megget area! At LimRic, we have the most professionally trained HVAC technicians in Meggett and the surrounding neighborhoods. Whatever issue is plaguing your home, we have you covered!
The Best HVAC Service Around for Heating, Cooling, and So Much More!
A LimRic, we pride ourselves on the fact that we are a full-service HVAC company. What does this mean for our customers? It means that no matter what the issue is, we have an HVAC technician ready to save the day.
Air conditioner malfunctioning in the middle of summer? We've got you covered with our emergency air conditioning services. We will work to help keep your home cool on the most sweltering hot days. In fact, if you're experiencing issues with your air conditioning, our team will be at your home before you know it!
Here is just a sampling of the cooling services we offer:
How about those chilly winter nights? Our best HVAC contractors go above and beyond to help keep your home comfortable and warm, even in the coldest weather conditions. Our heating services rival any competitors in the area, so don't hesitate to reach out and schedule our experts to check out your current heating system.
Here are some of the many heating-related services we offer our customers:
You Can Also Turn to Our HVAC Company for Plumbing Services
Not all HVAC companies can say they do it all. At LimRic, we are capable of more than just what the acronym of HVAC means. Our plumbing services are also renowned for their effectiveness and efficiency, so no need to call a separate company to handle those leaking pipes under the sink. Our technicians work around the clock to keep your whole home running smoothly, from the sewers below the floorboards to the air conditioning ducts above. If you notice anything has gone awry with your plumbing system, call our team today and get service as soon as possible!
Here is a sampling of the plumbing-related services we offer at LimRic:
The HVAC Company for Your Emergencies
While many of our competing HVAC companies only offer services during their main hours, we stand out well above the crowd. Our HVAC contractors provide emergency services to all of our customers. What does this mean? It means that we'll be there to help at 10:00 p.m. when there is burst pipe as well as any other inconvenient timing for a massive malfunction in your plumbing, heating, or air conditioning systems. Don't wait until morning; call us today and get your home back into a liveable state sooner rather than later with our emergency plumbing, heating, and air conditioning services!
The Best Choice for Your HVAC Service
Hiring our team of licensed HVAC techs and plumbing specialists to do your work will be one of the best decisions that you have ever made! Our HVAC techs know how to work on nearly any system. Not convinced by just our team alone? We also offer extraordinarily competitive finance and maintenance packages, so that you don't have to break the bank to get your house back to normal.
If you're interested in our wide variety of specialties, don't wait! Call us today and learn how LimRic can help!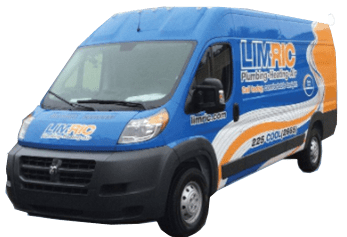 Our highly-trained and professional technicians are ready to help!