Reliable HVAC Company Servicing Folly Beach & the Surrounding Region
Reliable HVAC Company Servicing Folly Beach & the Surrounding Region​
Heating and cooling your home shouldn't be a hassle. Your pipes, drains, and fixtures should deliver water on demand and remove your household waste without incident. However, as all homeowners know, we're not living in a perfect world. HVAC issues are bound to occur from time to time, and when they do, it's good to know there's a local company with more than 50 years of experience providing solutions.
When residents of Folly Beach and neighboring communities need plumbing, heating, or air conditioning services in a hurry, LimRic is here to help. We are a full-service plumbing and HVAC company offering our residential and commercial customers all of the following benefits:
Certified, trained HVAC technicians
Emergency availability, seven days a week
Convenient scheduling and on-time arrivals
Upfront price estimates with no surprise fees
Warranties on HVAC services and products
Preventative maintenance agreements
100% satisfaction guaranteed
Whether you need heat pump services, a drain cleaning, or a new water heater, you can count on the team at LimRic to restore your comfort and peace of mind — without charging you too much. Browse through our website to learn more about all of the HVAC services our company has to offer and give us a call today to schedule a visit with the best contractors in the business.
Full-Service HVAC Company With a Personal Touch
At LimRic, we've been honored to serve our community for more than five decades. What's kept us going strong for this long? A commitment to customer satisfaction.
Our professional HVAC technicians in Folly Beach treat each and every customer they serve with the utmost courtesy and perform every job with painstaking attention to detail. They will arrive prepared, with all the right tools for the job, and won't make you wait around for a solution to your problem. Our promise of "Call Today, Comfortable Tonight" extends to all of the following services:
To make sure we never leave you without a functioning home comfort system, we offer our Quick Comfort guarantee: If our tech can't fix your HVAC equipment during the initial visit, we'll provide a temporary replacement while we work on the repairs.
If you have any questions about our services or policies, or you'd like to speak to a representative about your specific needs, don't hesitate to give our team a call today.
Call Us Anytime!
When problems occur with your plumbing, heating, or air conditioning system and you're unable to bathe, use your toilet or feel comfortable in your home, we consider that an emergency! LimRic understands that HVAC problems never happen at a convenient time. That's why our company has contractors on call, seven days a week. Our fully stocked work trucks are stationed throughout the Folly Beach area, ready to spring into action.
So, if you need emergency air conditioning service in the wee hours of the morning or emergency plumbing service on a holiday, pick up the phone and give us a call. We'll show you why Lowcountry residents still consider us the best HVAC contractors in the business, more than half a century after our very first service call!
For routine or emergency service, you can't go wrong by choosing LimRic. Contact us today to schedule your appointment.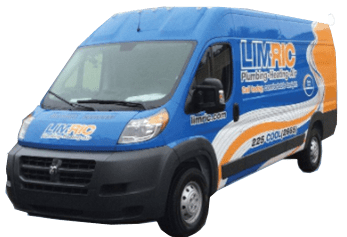 Our highly-trained and professional technicians are ready to help!