Heating Maintenance in Charleston
Air Conditioning Repair
---
Local residents are well-acquainted with sweltering heat and high humidity levels that make up a Charleston summer. When the sweet summertime comes around, the only way to combat the steadily increasing temperatures is with a powerful and reliable air conditioning unit. Without one, the hot days we see down here in the South aren't just uncomfortable — they can also be quite dangerous. Make sure you schedule an air conditioning repair service before the heat becomes unbearable.
When your AC unit needs anything from a quick tune-up to an extensive repair, call the leading air conditioning repair company in Charleston for fast, affordable services that will have you enjoying the cool comfort of your home before you know it. LimRic has been providing air conditioning repair services to local residents for over 50 years. Our contractors are specialists in the field of AC repairs, so they know what it takes to keep you happy and comfortable in your home. You can always expect the LimRic team to be respectful of your time and home — this is just the kind of service we provide when we make our customers the top priority. We even offer Emergency air conditioning services, weekend hours, and same-day services for the repairs that just can't wait.
Your home should be your sanctuary in the winter or the summer. Let's make it so with an air conditioning repair service from the LimRic team! Contact us today to schedule an appointment.
What Qualifies My AC Unit for Repairs?
Diagnosing the symptoms of air conditioner failure can be tricky on your own. After all, you're not an AC repair contractor or specialist. The key to avoiding a complete and total breakdown of your cooling system is to treat the underlying problems beforehand. We recommend keeping a keen eye on your air conditioning unit for the following symptoms, which signal that you may require a repair service.
Warm air is coming out of your AC unit or central air vents
The air conditioner is producing an insufficient amount of cool air
Home humidity levels are too high to be comfortable
Funky odors emanate from your air conditioner
The air conditioner is constantly cycling or never stops working
You hear loud, strange noises whenever the air conditioner is in use
The AC unit is dripping water due to an internal leak
These symptoms may not all seem like emergency cases, but it's best to repair even the smallest damages before they get out of hand. If you notice that your air conditioner is exhibiting one or more of these signs, don't hesitate to contact LimRic, the trusted local AC repair company, for the best air conditioning services.
We have seen and repaired almost all types of home air conditioner makes and models, so we are confident that we can take care of all your AC troubles. Whether you own a central air system or a window unit, our specialists will have your residential AC repaired in no time. Contact us today to schedule your air conditioning repair service with the best in town.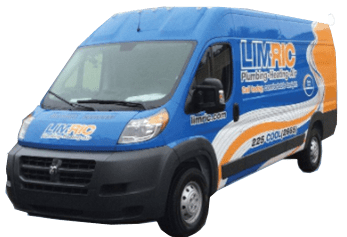 Our highly-trained and professional technicians are ready to help!
Don't Forget Your Air Conditioner Tune-Up
Whether you're trying to avoid future repairs or you simply want to maintain your AC unit's efficiency, learn to make air conditioner maintenance part of your regular routine. This task is not very complicated; all homeowners need to perform their own maintenance service is change out AC filters as directed, keep the outside condenser unit free of debris, dust visible vent and coils, and check for any noticeable damages. That's it! These simple maintenance steps can keep your air conditioner running smoothly for years to come!
On top of this, you should also schedule a professional annual service with a trusted AC maintenance company. As one of the leading AC companies in Charleston, LimRic provides full-inspections during each maintenance service. We'll check everything — loose connections, electrical wiring, coolant levels, ductwork and seals, safety devices, capacitors, condenser blades, the motors, all coils, and much, much more — and repair any damaged components as needed. Your air conditioner will work as if it were brand new by the time we're done with it.
Comprehensive AC Services Available in Charleston
Don't wait any longer to schedule your residential AC repair and maintenance services with LimRic. Our field experts are dedicated to ensuring your home air conditioner is running at optimal performance before they consider their service finished. We even offer AC installation and replacement services if you're looking to upgrade to a central air system or another type of AC unit.
Just give us a call whenever it's most convenient for you. Our services extend past normal business hours, and we even offer weekend repairs. Contact us today to learn more!