HVAC Company Servicing Ladson
HVAC Company Servicing Ladson​
Are you looking for the best HVAC contractors servicing Ladson? Well, Look no further! With expert technicians and fantastic customer service, LimRic is the top-performing HVAC company in the area. We have been providing our services to the people in Charleston and beyond for over 50 years, and we strive to continue giving our customers the best quality service and experience possible.
All of Your HVAC Services at Your Convenience
LimRic is a full-service HVAC company, meaning that we take care of all of your plumbing, heating, and air conditioning needs. Whether you have a pipe leaking, your air conditioner making odd noises, or the heating system smells like it is burning, our licensed HVAC technicians are ready to serve all of our customers.
Don't wait to call us if you need any of the following services:
LimRic is here to help you with it all as a renowned HVAC company throughout Ladson and the surrounding areas. Our flexible availability and plethora of service offerings will make your life easier, faster.
Emergency Service That's Fast & Efficient
No more waiting days for your plumber to call you back. No more putting up with the weather outside because your air conditioning and heating are busted. LimRic's experts are here to solve it all as soon as possible. Our HVAC contractors prove to be the best for both their amazing service and their endless accessibility for clients. We provide service seven days a week so that all of your HVAC tech problems can be solved in an instant. Don't stress out if something suddenly has gone awry. We provide heating, emergency air conditioning service, and emergency plumbing to all of our customers. Don't hesitate to reach out to us, the second something breaks. Our HVAC technicians are here to help you whenever and however they can!
So, Why Pick LimRic?
Were the amazing emergency services we offer and the variety of HVAC service needs that we satisfy not enough to convince you? That's alright. At LimRic, we strive to be well above the competition!
Here is just a sample of what truly make us stand out against other HVAC companies:
We are certified by the Better Business Bureau, meaning that we do our best to provide customers with excellent customer service.
We have worked in both commercial and residential settings.
Our technicians are certified to work on all makes and models of HVAC tech, including Carrier, American Standard, Trane, Lennox, and Daikin units.
Our plumbers are licensed and utilize state-of-the-art equipment for their jobs.
We have affordable prices for excellent service and offer flexible payment options to all our customers.
We have maintenance agreements available to help save you money and extend the lifetime of your HVAC system.
Still not convinced? Contact us today and let us prove our HVAC company expertise. With our emergency availability and outstanding customer service, you won't be disappointed!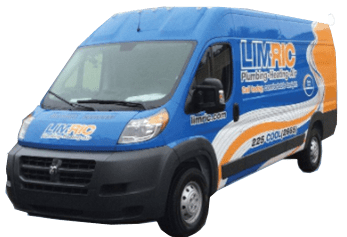 Our highly-trained and professional technicians are ready to help!