Reliable HVAC Company Servicing Goose Creek For More Than 50 Years
Reliable HVAC Company Servicing Goose Creek For More Than 50 Years​
Plenty of HVAC companies offer plumbing, heating, and air conditioning services here in the Goose Creek area, but what sets LimRic apart is our unwavering commitment to customer satisfaction.
We know that having a well-functioning heater, AC unit, or network of pipes is more than a matter of comfort and convenience. Your health and safety also depend on these essential systems. When they break down, they take your peace of mind with them!
For more than 50 years, residents of the Lowcountry have trusted us to restore that sense of calm by solving their HVAC problems. We're ready to help you today, so give us a call to discuss any of your heating, air conditioning, or plumbing needs.
A Full-Service HVAC Company You Can Count On
At LimRic, we're proud to be a one-stop-shop for all of your residential or commercial HVAC needs. Our company can handle any challenge you throw at us, from unclogging a drain to repairing a heat pump to replacing an entire sewer line. We'll provide an effective solution at an affordable price with respect to your schedule and your property. What more could you ask for from your local HVAC company?
Follow the links below to find out more about the services our expert HVAC techs can provide to home and business owners throughout Goose Creek.
Emergency HVAC Service in Goose Creek & the Surrounding Region
Air conditioners, water heaters, and drains don't observe regular business hours, and when they decide to break down, it's never at a convenient time. Fortunately, you can count on the team at LimRic to provide fast, affordable emergency air conditioning service throughout the Lowcountry region.
Our company keeps a team of HVAC technicians on call seven days a week, in case our customers need emergency plumbing, heating, or AC help in a hurry. So, if you wake up to a rattling air conditioner in the middle of the night or discover a backed-up toilet on a holiday weekend, we've got you covered. Whenever you're experiencing an HVAC emergency, the best contractors in the business are just a phone call away. That's why our motto has always been, "Call Today, Comfortable Tonight!"
Schedule Your Appointment Today!
From plumbing to heat pump services, routine maintenance calls to middle-of-the-night emergencies, the HVAC technicians at LimRic approach every job with the same level of energy and the same amount of professional courtesy. We understand that problems with your home's essential systems are a source of stress for you and your family, and we do everything we can to help ease that burden, including:
Prompt Response Time
Certified and Trained HVAC Techs
Upfront Price Estimates
Warranties on All HVAC Services and Products
Satisfaction Guarantee
We wouldn't claim to be the best HVAC contractors and full-service plumbing company in Goose Creek and the surrounding region if we didn't have a passion for great work. Find out what has kept us in business for five decades and counting; contact us today to schedule an appointment!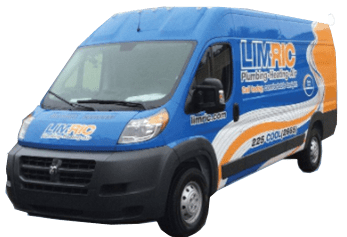 Our highly-trained and professional technicians are ready to help!