HVAC Company Serving Wadmalaw
HVAC Company Serving Wadmalaw
If you're frustrated with your current HVAC system or experiencing problems with your plumbing, you need to contact the full-service plumbing and HVAC company that all Wadmalaw residents rely on for high-quality services! You need a LimRic plumbing or HVAC contractor!
At LimRic, we take pride in the fact that we have been able to keep local homeowners happy for over 50 years! How do we do it? That's simple! We bring our A-game to every service! Our friendly and knowledgeable team of HVAC technicians provide efficient repairs alongside amazing customer service. We treat you like our neighbor, friend, and family member because we care about your well-being. That's why we always come on time, prepared, and ready to get to work!
See for yourself when you schedule an appointment with one of our top HVAC techs or plumbers. Contact us today!
Get Rid of the Summer Heat with LimRic's Air Conditioning Services
Once the summer heat settles in Wadmalaw, it feels like it's here to stay. Thankfully, you can get some relief from the stifling temperatures with a little help from your air conditioner. That is… until it stops working! Then what?
Then, you pick up the phone and call LimRic! There's a reason we're considered to be Wadmalaw's best HVAC contractors. We work harder than anyone else to keep you comfortable all summer long. Our air conditioning services are effective, affordable, and quick, so you know you're getting the deal possible with us!
We offer AC installation & replacement services, air conditioning repair services, as well as emergency air conditioning services! No matter what you need, our HVAC company is here for you! Call us today!
Heating Services to Keep You Warm All Winter Long
There's nothing worse than starting up your heater on the first day of winter just to find out it's broken — at the beginning of the holiday season, no less! As frustrating as this situation may be, it's totally mendable with a quick furnace or heat pump service from the HVAC technicians at LimRic!
We know exactly what it takes to keep Wadmalaw homes happy and healthy through the winter season. It goes like this:
Heat Pump Replacement or Installation: First thing's first! You need to have a reliable heating system installed in your home. If your current is constantly breaking down, creating hot and cold spots, making loud noises, emptying your wallet with every recurring bill, or simply not producing any warm air at all, then it's finally time to consider an upgrade. Give our HVAC contractors a call to discuss the best options for your home.
Heat Pump Repair Service: Even the best heaters need a little help from a professional HVAC tech once in a while. If you find that your heater is struggling to keep your family warm, just give our team a call! We're available seven days a week, so we can take care of your heater emergencies.
Heating Maintenance Services: You wouldn't miss a service for your car, would you? The same applies to your heating system! Regular maintenance is important to ensure that your heater is running smoothly all winter long. Make sure you give our HVAC company a call to schedule your tune-up service sometime in mid to late fall!
Choose LimRic for Premium Plumbing Services
Your plumbing system is an essential component of your family's happiness. It may sound a little far-fetched, but it's true! Without efficient plumbing, your home just doesn't function properly. When someone finds themselves suddenly taking a cold shower or having to deal with a running toilet, chaos ensues. The secret to a quick fix? Call your local full-service plumbing company!
At LimRic, we're happy to take care of all your plumbing woes. Whether you have a stubborn clog that just won't give or a leaking pipe that's wreaking havoc on your cabinetry, we're the guys to call for superior plumbing services. We'll take care of your…
Drain Cleanings
Leaking Faucets and Fixtures
Plumbing Installation and Replacement
And everything else you may need.
Call us today to get started!
Schedule a Service with Wadmalaw's Best Plumbing and HVAC Company!
They don't call us the best for nothing! Our HVAC contractors and professional plumbers always put your satisfaction first. We're available whenever you need, wherever you need. Schedule your next HVAC or plumbing service with one of the leading companies in all of Wadmalaw!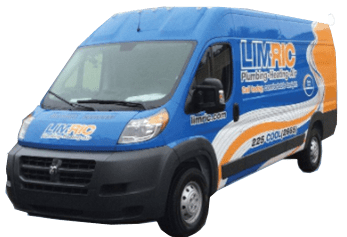 Our highly-trained and professional technicians are ready to help!